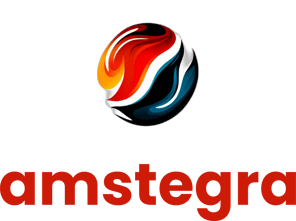 Frequently Asked Questions
Do these reproductions infringe on the artists' copyrights or those of their heirs?
The copyright law of the United States grants monopoly protection for "original works of authorship." With the stated purpose to promote art and culture, copyright law assigns a set of exclusive rights to authors: to make and sell copies of their works, to create derivative works, and to perform or display their works publicly. These exclusive rights are subject to a time limit and generally expire 70 years after the author's death or 95 years after work publication.
I like a few of the works from the photos posted here. If I place an order for them, will I receive an exact copy?
You will receive a copy very similar to the samples shown in the online gallery, but each reproduction is unique. Each piece is a product of the designer's creative and artistic initiative.
Are there any three-dimensional reproductions created in collaboration with contemporary artists in the design portfolio?
Yes, such works exist! You can find some collaborative works with American artists Misha Lenn and Denis Shimon in the gallery.
What material are the canvases made of?
All 3D reproductions are completed with cotton and linen.
Which of the works are owned by the museum in Virginia?
After the presentation of part of the collection directly in the museum, the Taubman Museum of Art took possession of two reproductions of works by Franz Marc, as well as voluminous reproductions of works by Vincent Van Gogh, Pierre-Auguste Renoir, Gustave Courbet and Nicholas Roerich.
Are orders for reproductions created by the designer himself or his assistants?
The order is produced exclusively by the designer.
Is it possible to "reformat" my family or pet photos into a three-dimensional reproduction on canvas?
Yes of course! Please submit your inquiry here, or email omamstegra@yahoo.com
Can you design a 3D reproduction of an image I provide as a digital copy (painting, photo, or graphic)?
Yes, but only if the artist's rights are preserved in accordance with applicable law, as described in the very first question / answer on this page. Please submit your inquiry here, or email omamstegra@yahoo.com.
How much do your works cost? How long will it take to receive my order?
The final cost and length of project completion depend on many factors, such as size and frame design. We'd love to chat with you to learn more about what you're looking for. Please submit your inquiry here, or email omamstegra@yahoo.com.
Is it possible to send the completed order by mail?
Yes. The cost of shipping is included in the price of the order.
What if I have more questions?
Please send all your 3D reproduction inquiries here or contact omamstegra@yahoo.com.
I'm an artist, can I order blank 3-D canvases for my own work?
Yes! Please submit your inquiry here, or email omamstegra@yahoo.com.